Air Purifier Reviews
Welcome to All About Air Purifiers. This is your one stop website to find out everything you need to know about air cleaners.
Do you have trouble breathing? Do your children have asthma or allergies?
We want to help you have a happy AND family. We don't want allergies or asthma to slow you down.
It's hard to believe but the air inside your house can be worse for your health than the air outside is.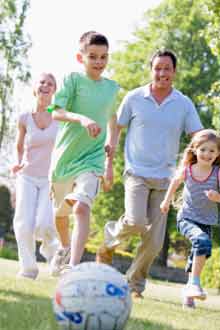 Enjoying time together
According to the EPA it can be 5 times more polluted than outside air. This means you will breathe better outside than inside.
You need to do something to ensure you are breathing clean air inside.
How Can YOU Protect Yourself?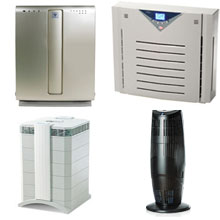 Different air purifiers
An air purifier can help you. A good one will remove pollutants and other particles from the air. Asthma and allergy triggers will be no more. You will be able to breathe better.
YOU will be able to get a good night's sleep!
Which is the Best ONE for ME?
That depends on why you need it. Is it for allergies or asthma? Is it to remove dust? Do you have Multiple Chemical Sensitivity?
Each of these people will need an air purifier to do different things.
We provide you expert reviews of biggest names along with the lesser known ones. You'll find reviews here of products from Honeywell, IQair, Austin Air, Blueair, and many, many more.
Picking the Right One
We provide you with easy to understand and simple information. We try not to be too "sciency." (We just made that word up.) We want you to understand our reviews.
You are preparing to make a large investment and we want to provide you with all the tools and information you need to choose the perfect air purifier for you.
So, What's in a review?
In each of our reviews you'll find the following information for each purifier:
The type of filter/s used
The physical size and weight
The recommended size of the room it can clean
How often the filters have to be cleaned or replaced
The cost of replacement filters
The kinds of particles it will remove
Additional Features and Technical Details
Reviews from actual users
Who it will work best for
And our recommendations
Improving YOUR Indoor Air Quality
Owning and using an air cleaner is just one step, an important step, in improving the quality of air in your house. You need to find the sources of pollution and air particles. Then you need to remove them as best you can.
We provide you articles about different kinds of particles in the air. We will give you great ideas about removing indoor air pollutants. We cover topics from asthma triggers to VOCs.



Our Promise to You
All this can get very confusing in just a short time. Before you know it you don't know which way to turn. That's OK.
You don't have to go through this alone.
We are here for you.
Let us do the hard work for you. Please don't rush. Let us help you make the right choice.


Our aim is to provide you with everything you need to choose the best air purifier for YOUR family.
Table of Contents