Austin Air Purifiers
Austin air purifiers began with one man trying to help his wife. Austin Air's president, Richard Taylor, was searching for a way to improve his wife's quality of life.
His wife had suffered all her life from breathing difficulties.
Richard grew tired of watching her suffer and frustrated at the doctors who could not help her.
He realized that her problems were caused by bad indoor air quality.
He developed an air filter to help her.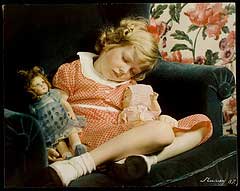 Do you sleep like a baby?
He took a true medical HEPA filter and surrounded it with an activated charcoal / zeolite filter. This helped his wife breathe easier and finally get a good night's sleep.
This great filtering system is now available to the rest of us, so we too, can finally get a good night's sleep.
No more suffering from from bad quality air.
Made in the USA.
The Austin Air manufacturing facility is the largest air purifier factory in the world and it is located in the USA. Everything is made in the factor from the steel casing to the filters to the painting.
Machine Design
All Austin air purifiers are made with a steel casing that has been painting with a powder coat. This means that:

these air purifier will be strong, sturdy, and last a long time.
It will give off no paint fumes and further pollute the air in your house.

Austin air cleaners have air intakes on all 4 sides. This helps to increase the amount of air they can clean.
Austin air filters are made up of a large main filter surrounded by a pre-filter.
Austin air filters are designed to last 5 years. This means you will not need to buy many Austin air replacement filters.
Austin Air Purifiers
Austin Air produces 8 different air filters that we will review here. There are some features that are common to all the models. Every Austin air cleaner . . .
is guaranteed to produce no harmful by-products such as ozone.
comes with a 30 day money back guarantee.
has a 5 year warranty on the air purifier.
has a 5 year pro-rated warranty on the air filter.
Austin Air Purifiers: Junior Models
Some Austin air purifiers come in a junior version.
Healthmate Junior
Healthmate Plus Junior
Allergy Machine Junior
These machines meet all the same standards as their bigger brother versions. They are just smaller and lighter.
Austin Air Purifier Models
Click on the name to read a review of each machine.
Healthmate Series
For people concerned about everyday air quality. These air purifiers will remove smoke, mold, mildew, fungus, asthma triggers, allergens, germs, viruses, bacteria, chemicals, gases, and odors.
Healthmate Plus Series
For people with chemical sensitivities. These air purifiers filter our all the same irritants as the Healthmate series. They use a slightly different filter to remove a wide range of chemical vapors from the air.
Austin Air Healthmate Plus
Austin Air Healthmate Plus Jr.
Allergy Machine Series
For people will allergies and asthma. These air purifiers use a special filter to remove allergens, asthma triggers, chemicals and noxious gases before they can irritate your allergies or asthma.
Austin Air Allergy Machine
Austin Air Allergy Machine Junior
New Machines
For people who own pet. These air purifiers use a HEPA filter to trap airborne dust and pet dander. They also have a special carbon blend to reduce pet odors.
Designed to protect your baby. It is an air purifier and white noise generator in one.
Austin Air Baby's Breath