About Me Here at
All About Air Purifiers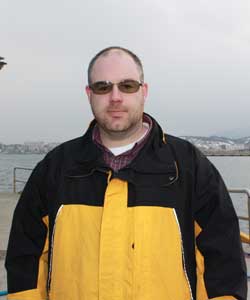 Yours Truly


Hi, my name is Jonathan Pitts. I'm the creator of All About Air Purifiers and I'm an allergy sufferer.
As far back as I can remember, I have always had bad allergies. I am allergic to ragweed pollen and dust. My allergy to dust is very bad. If I go into a room that is dusty, I immediately start sneezing and my eyes start itching. On a positive note, I can tell who really cleans their house.
So you can understand why I started All About Air Purifiers let me tell you about myself.

The Past: My Childhood
As a kid, I was always sneezing or coughing. I had itchy and watery eyes all the time. I can remember going to doctors all the time. I had medicine to take two or three times a day. I got and kept sinus infections all the time. The doctors tried to give me different medicines to solve my problem but they couldn't. I was diagnosed with a slight case a asthma. I got a inhaler and more medicine to take. In short, for a breathing perspective, my childhood was not a good one. If we had known about air purifiers back then, I might have had an easier time.
Finally, when I was in middle school, my mom took me to a allergy specialist. I got the skin scratch test on my back. I'm 35 now and I still vividly remember how my back reacted to the allergens.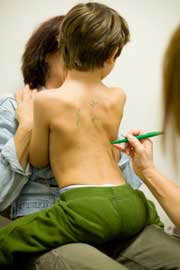 A scratch test for allergies.
For those of you who have never had a scratch test, let me explain it to you. The doctor drew a grid on my back. He put a small amount of allergen inside each square and pricked my skin with a needle. They want and if a reaction happens, you have an allergy.
When the dust liquid touched my skin it started to make me itch. When the doctor pricked my skin, I had an immediate reaction. My whole back turned red and itchy. The doctor said that I have a severe allergy to dust. I am also allergic to some pollens but my reaction to them was less severe.
I took allergy shots. I think they helped, but I still have allergies. I just learned to live with them. I sniffed and sneezed.
As I got older I took allergy medicine. I kept my house clean and as dust free as possible. I thought that was all I could do. I wish I had thought more about air purifiers.


The Present: Father of Kids with Allergies
Fast forward until the present time. Now I have two children and a third one is one the way. My son has a slight case of asthma, like I did. He also gets the runny nose and sneezing. He was test for allergies. Like me, he is allergic to dust and pollen.
My daughter hasn't been tested yet, but she also sneezes a lot and has runny noses.
So I began researching ways to help them with their allergies and asthma. Oh, and it could help me too. In my research I came across many sites about air purifiers. I was looking for anything that would help make my kids' life easier.
Well, my wife and I decided that we would buy an air purifier. So we began a long process learning all about air purifiers. It took a long time to check out different kinds of air purifiers, their benefits, and their cost. After a lot of looking we finally found a air purifier. We bought a Sharp Plasmacluster.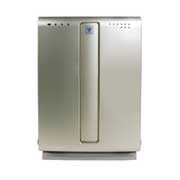 This is my air purifier.
We love it. We noticed a difference almost immediately. After three days the difference was light night and day. There is less dust in our house. We all feel better. We don't sneeze as much. We all sleep much better at night. My kids and I don't wake up in the middle of the night unable to breathe.
It has made a huge difference in our life. Knowing what I know now about air purifiers I would never live without an air purifier again.
I started this sight to help other people. I have done a ton of research about indoor air quality, what is in the air, and how it can hurt us. I know first hand what it is like to suffer from allergies and asthma. I want to use what I have learned to help other people, like you. I want you to experience a better quality of life by using an air purifier.
I want to help you pick the right air purifier. One that will meet your needs. We are all different and we may need different air purifiers. I have done all the hard research so you can learn about air purifiers the easy way.


The Future: What's in Store?
Ultimately, I would like this website to help everyone looking for an air purifier. I want to recommend what I feel are the best air purifiers. But more than that, I want to help others.
I plan to review all the air purifiers that I can. I will write about the features, advantages, disadvantages, who they are for. I will review some air purifiers I don't think are very good. I will tell you why I don't like them and you can make your own decision. I want to present you with the facts and let you make the most informed decision you can.
I also hope that you, as an air purifier user, will send me a review of your air purifier. Tell me what you like and don't like. I will post user reviews up on this website. Anyone looking for an air purifier, can learn from your review. You can help them find the perfect air purifier.
I want to make this the best site for air purifier information on the web.
If you have any questions about what we do, we would love to hear from you.
If you have an air purifier you would like to see reviewed, please drop us a line and we will do our best to get it reviewed.