Honeywell HHT-081 Air Purifier
The Honeywell HHT-081 is a Honeywell air purifier. It is designed to clean the air in you house. It can remove dust, pollen, and other allergens.
This air cleaner boast of permanent filters and pre-filters. Let's take a closer look at it.
Features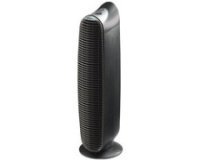 Honeywell hht-081
A HEPA Type filter effective at removing 95% of the particles in the air.
A washable pre-filter that never needs replacing.
A electronic optional ionizer to freshen the air.
An indicator light to remind you when to clean the filters.
A small footprint.
Size
This model will clean a smaller room. It is recommended for room 170 square feet and smaller. That is a 13' X 13' room.
This model is very small. It only takes up 10" x 11" of floor space. This makes it perfect for small rooms, like a college dorm room.
Filter Type
The Honeywell HHT-081 uses two Honeywell air purifier filters. The first is a HEPA type filter. This is not a true HEPA filter. It is only 95% effective while a true HEPA filter is 99.97% effective.
If your goal is simply to have cleaner air, a HEPA type filter will be more than enough for you.
If your goal is to remove allergens from the air, this filter will remove most allergens from the air.
We would not expect this filter to be very effective at removing smoke or chemicals from the air. If you need your air filter to do this, you should not buy a Honeywell HHT-081 air purifier. One that offers a true HEPA filter.
This is a permanent filter. In theory, you will don't need to buy any Honeywell replacement filters. You will only have to vacuum the filter regularly to keep it clean.
The pre-filter is also a permanent filter. It is washable. You will need to wash it regularly to keep the air purifier working properly. Please let the pre-filter dry completely before you put it back into the air purifier.
Ionizer
The Honeywell HHT-081 comes with an ionizer to help you freshen the air. The ionizer is optional and can be turned on and off as needed.
Ionizers can produce ozone. According to the manufacturer, this model doesn't produce much ozone and is considered safe to use. It meets the government's standard. It releases less than 50 ppb of ozone.
Indicator Light
There is an electronic indicator light to remind you to clean the filter. We like to see these on air purifiers because it takes the guess work out of maintaining them. When the light comes on clean your filters. It can't get much simpler than that.
Remember after you clean your filters, you have to reset the light by hand. If you don't the light will not go off. Read the instructions in your owners manual on how to do this.
Cost of Maintenance
You can purchase Honeywell replacement filters for this model.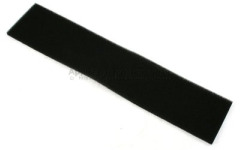 The replacement pre-filters cost about $10.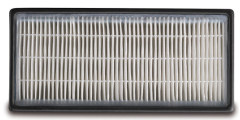 The replacement HEPA type filters cost about $40. You will need two of the HEPA type filters.
Depending on your environment, you may never need to replace you Honeywell air purifier filters.
We at All About Air Purifiers feel that nothing is really permanent when it comes to air filters. We think you will eventually have to replace the filter to keep the machine in good working order.
Advantages
It is small and doesn't take up much room.
It is easy to maintain. Just wash the pre-filter and vacuum the HEPA type filter.
The pre-filter catches large particles to help the HEPA type filter last longer.
The indicator light reminds you when to clean the filter.
Disadvantages
It is noisy at high speeds.
The permanent filter are probably not really permanent.
It doesn't seem to clean cigarette smoke very well.
Customer Reviews
Owners of Honeywell's HHT-081 air purifier are about split when it comes to the quality and effectiveness of this unit.
Users report these positive comments:
It removes the allergens from the air making it easier to breathe.
It is very easy to clean and maintain
It is very light and easy to move from room to room.
User report these negative comments:
It doesn't remove smoke smells very well.
It dries out the air.
One person reported that it interfered with his TV reception.
Our Recommendations
We feel that this is a pretty good air purifer for the price. It's around $100. It will provide cleaner air. It will remove most allergens from the air helping allergy suffers to breathe easier.
We would recommend this for:
allergy suffers
someone on a budget
people with limited space
college students