Oreck Proshield Plus
The Oreck Proshield Plus is new from Oreck. This model is very similar to the Oreck Proshield. It uses an electrostatic filter to clean the air. The big difference is that this model offers the Helios shield. It also comes with a remote. Let's examine this air purifier.
Features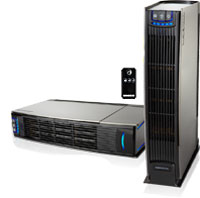 Oreck Proshield Plus
Portable
Permanent filter
5 stage filtration
Filter clean indicator light
Helios Shield
Remote control
Energy Efficient
Whisper quiet operation
Type of Filter
This Oreck air purifier uses an electrostatic filter, called a Truman Cell. The claim is that this air purifier is 95% efficient at removing particles 0.1 microns and larger. When you read that it may sound great to you. However, 95% is not that great. It is better than nothing, but it likely misses the smallest particles. These are the ones most likely to cause breathing problems.
Oreck boast of their 6 stage filtration system. We only counted 5 stages. You can read more about the 5 stage filtration process here.
The plus model includes the Helios Shield. This is simply a UV light. UV light is capable of killing bacteria and germs as well as removing some odors from the air. The Helios Shield will let this purifier remove more odors, bacteria, viruses, and VOCs then just the Truman Cell alone can remove.


Maintenance Cost
The Oreck Proshield Plus does outstanding here. Since both the pre-filter and the Truman cell are permanent, you never have to buy a new one. Just wash them, let them dry, and reinsert them.
Oreck recommends you clean the filter every 2 to 4 weeks. There are filter indicator lights to let you know when to clean the filters.
Some customers complain of this air purifier making a snapping or buzzing sound. Similar to what you hear when an electronic bug killer (those old things with blue lights) kills a bug.
Oreck calls this "arcing." It is because a large particle of dust got caught in the collector plates. If this sound continues for a long time, you will have to clean the filter.
The UV light bulb will need to be replaced periodically.


Technical Details
The Oreck Proshield is advertised as cleaning the air in a 12 foot by 18 foot room twice an hour. If you don't know much about air purifiers this sounds pretty good doesn't it.
A good air purifier should be able to exchange the air at least 4 times an hour. 6 times an hour is even better. This is no where even close to that.
In order to get 4 exchanges as hour you would have to use this in a really small room.
These machines were not submitted to AHAM for testing so we don't know what the CADR rating is.
This purifier has 3 speeds. The lowest speed is silent mode. Customers have reported that it is very quiet on the lowest speed.
It measures 10.5" X 4.5" X 18" so it can fit into small spaces. It can also be operated either horizontally or vertically to fit into almost any space. A remote control is included with this model.
This is very energy efficient. It uses about the same amount of energy as a 60 watt light bulb.


Warranty
This purifier comes with a 3 year warranty on parts and labor. This is good only for the original owner. If you buy a reconditioned purifier, there is only a 1 year warranty.
Oreck also gives a 30 day risk free trial. If you are not happy with the air purifier, you can send it back for a full refund. They will even pay the shipping for you.
The Truman Cell comes with a lifetime warranty. If it breaks Oreck will replace it.


Customer Reviews
Some customers reported that the Oreck Proshield Plus worked great.
One customer said it helped his kids allergies.

Another one said she now has to take less allergy medicine.
On the negative side.
One person reported that the purifier makes a loud popping noise. (arcing see above)
Some people say that this unit needs constant attention in order to work properly.
Another complained that it never worked and Oreck's customer service was terrible.



Our Recommendations
We think the Proshield Plus is the same as the Proshield model. It offers too little for a really big price tag. This is an electrostatic air purifier with a permanent filter. If you are willing to keep it clean, it will work. Oreck recommends cleaning it every month. In reality you probably need to clean it every other week. Once dust builds up on the plates, the quality of filtering really goes downhill.
We think this is only going to be effective in a very small room, if at all.
The advertised efficiency is 95% of particles 0.1 microns and larger. We just don't feel that this is a good efficiency rate. Compare it to Blueair air purifiers. Blueair air purifiers can remove 99.9% of particles this same size.
It does produce some ozone if you use the air revitalizer. This is optional so you can keep it turned off.
Overall, we would never buy this model for ourselves. We think that it doesn't do a good enough job for the amount of money it cost.